Featured Clients
Further information on our featured clients.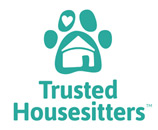 TrustedHousesitters
TrustedHousesitters launched in 2010 with one simple mission: to provide the best pet care solution that keeps pets happy at home while helping pet lovers travel.
Made up of both owners and sitters, members pay once a year to connect and exchange home and pet care for the chance to stay with pets in unique places. It's a money-free exchange that helps owners travel with peace of mind while pet-loving sitters get to experience life somewhere new.
With members in over 130 countries and more five-star Trustpilot reviews than any other house and pet sitting platform, TrustedHousesitters is officially the world's largest and most trusted community of its kind. Since 2010, its members have cared for over 177,000 pets and provided over 3.4 million nights of pet care.
Headquartered in Brighton, the TrustedHousesitters team has doubled from 25 to 50 employees in the past 12 months. With recent investment from Rockpool, who focus on profitable and growing companies, the business has now entered a period of significant growth, continuing expansion across the USA and Australia.
TrustedHousesitters is always looking for passionate, talented people to join their team. For more information about TrustedHousesitters, please visit www.trustedhousesitters.com
For more information about opportunities at TrustedHousesitters please contact Amy Butler on: 01273 229 499 or email: amy@graftonbanks.co.uk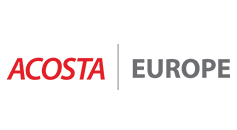 Acosta
Acosta is a people business with a progressive approach, working to create tailored solutions for our brand clients. As part of one of the largest Sales & Marketing agencies in the world, Acosta Europe features a team of specialists leading four incredible businesses.
They offer an end to end service for brands, whether you're a disruptive challenger breaking into retail or an established category cornerstone. The head office services team in Woking help with planning, strategy, creative services and brokerage, and their group of companies offer field marketing and experiential execution that is second to none.
For further information visit: acosta-europe.com
For information about opportunities at Acosta please contact Alex Gregory on: 01273 229 499 or email: alex@graftonbanks.co.uk